NEW! The MIKADO aerator is available with SLC® function!
Maximum lime resistance for a maximum lifespan of your faucet aerator. Simply rub the lime away with the finger.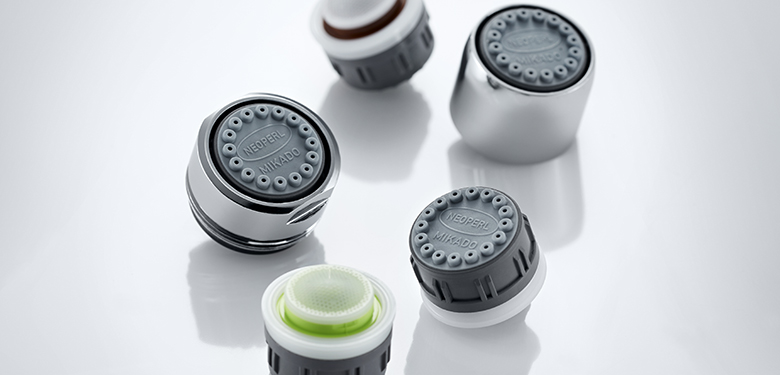 MIKADO Aerator
With the MIKADO aerator the water stream becomes an absolute eye-catcher when washing your hands. The extraordinary, grid-like spray pattern pleases the user with its simple beauty and inspires faucet designers. In addition, the new aerator is equipped with PCA® technology to save energy and water and has a flow rate of ~1.3 l/min, almost independent of pressure fluctuations.
The MIKADO stream was awarded the highly regarded Red Dot Design Award 2016, and the international panel of experts was impressed by the outstanding design competence and innovative stream design.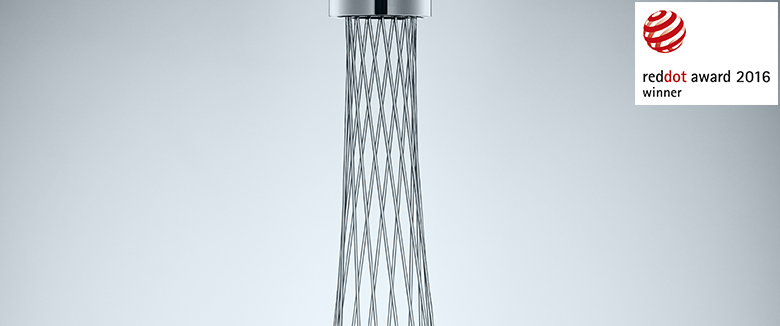 Which further characteristics does the aerator have?
Almost completely pressure-independent water saving product that reduces water and energy consumption by up to 50%

The visual effects of the water stream turn washing your hands into an enchanting experience

Extraordinary, reticulated spray pattern

Simple, delicate beauty

Since the water jets lose intensity as they fall, the force of the stream changes from a massaging effect to a pleasantly gentle sensation